How to Find the Right Ambulatory Care Provider
Choosing an ambulatory care provider is an important decision. With so many providers to choose from, it can be difficult to know where to start. In this article, we'll discuss some tips for finding the right ambulatory care provider for you. How to Find the Right Ambulatory Care Provider?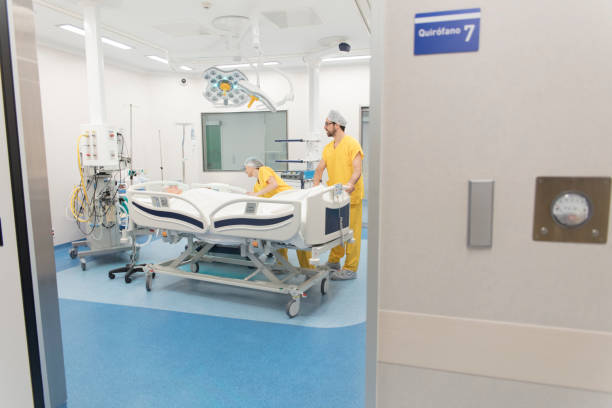 Ask for referrals
Ask your primary care physician, friends, and family for referrals. They about their experiences with ambulatory care providers. Also, check with your insurance company for a list of approved providers in your area.
Research providers
Once you have a list of potential providers, research them online. Look at their websites and read online reviews. This will give you an idea of their experience, practice, and patient satisfaction.
Check credentials
Make sure the provider is board-certified, if possible, and has the necessary credentials for their specialty. It is also important to check that they are licensed and in good standing with their state board.
Consider location
Consider where the provider is located. If you are going to be traveling to appointments, you'll want to make sure the office is close to your home or workplace.
Schedule a visit
Before choosing a provider, schedule a visit to get to know them. Make sure you feel comfortable with the provider and the office staff. Ask questions about the provider's experience and the services they provide.
Finding the right ambulatory care provider can be a challenge. With these tips, you can find a provider who meets your needs and the right fit for you.
Advantage
s of Right Ambulatory Care Provider
Lower cost: Ambulatory care is often less expensive than inpatient care, making it an attractive option for those with a limited budget.
Prevention and education: Many ambulatory care providers are focused on prevention and education, helping patients to adopt healthy lifestyles and avoid future medical complications.
Faster access to care: Right ambulatory care providers can provide timely care for acute and chronic conditions, often without the need for an appointment.
Increased convenience: Ambulatory care providers are often conveniently located and can be accessed in the comfort of one's home.
Multidisciplinary approach: Ambulatory care providers are often able to coordinate care across multiple disciplines, resulting in a comprehensive and holistic approach to patient care.